Thanksgiving has ended and Christmas is just around the corner. Now is the perfect time to let you know about a great
online photo sharing site
called The Albums. What makes these guys different from the tons of others out there? Actually ... several things! Let me tell you about them.
First off, like others, it is free to join. However, what makes them different is ... you can easily earn free months by just being active! The more you upload and share... the longer your free membership is. For making your first album... you get a free month... for making 2 more... you get another. The first time you share one, you earn yet another month... get the drift? Pretty cool huh?
I really love the look of the site. It is elegant and simple and clutter free. They have family name in a handwriting font and the whole site loads really fast. I didn't have a wait time at all to see all the pictures once they were uploaded. The whole thing is really easy to use, I don't see anyone really having an issue figuring things out.
One thing that is unique is they have a cap of 25 pictures per album. At first, I hated that idea, but the more I started thinking of it, the more it made sense. Having 25 pictures is a decent amount of shots per event, it doesn't take forever to load and it doesn't overwhelm the family members and friends. Also, you can add as many albums as you like so you can just do it in parts, but it forces you to choose the best shots for the occasion. If I was to have any constructive criticism on that feature it would be that maybe having a choice of a certain number of photos would be better so people didn't feel forced into it. For instance... make your album with 25 or 50 photos. Either way, I kind of like the idea.
Sharing is super easy and the emails that your friends get are great. They see a thumbnail of your albums right in their email. When you upload more, they will get a message. Also, you have a spot for all your friends albums. Say Grandma is on vacation, she uploads her vacation photos in an album on The Albums and she shares it with you... you log into your account and click on your shared albums tab, you will then see all the albums from friends that have been shared with you right there. I love this and it is definitely different than others that I have seen.
I had to ask the people at The Albums about the option to download photos. The option is not available at the time but may be in the future. Right now, it is mainly a sharing site. Depending on the demand from the public, downloading for printing may be available. They have a conveniently located
feedback button on the lower right hand side of the page so you can easily give them your thoughts on what you like or don't like. Since they are fresh out of the gate, this feedback is valued.
I do love the fact that you will never see ads on The Albums. They promise to never bombard us with ads now.. or ever. Since they get their expenses covered from the monthly fees, they listen to us.. not advertisers or investors. So make your opinions heard!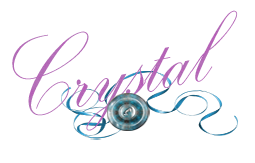 I received this product for the purpose of review. The opinions in this post are 100% my own and may differ from yours.